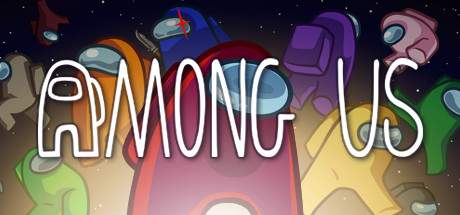 Next Scheduled Games
Sunday, November 1, 8PM CST
---
Hello,
You have shown interest in playing Among Us. Congratulations on taking the first step towards yelling at your friends even more.
1. Setup
I Have a Mac
Unless you are a very edge case, you also have an iPhone. The game is unavailable on a Mac so download Among Us from the iOS App Store. On your Mac, click this link and join the Among Us Discord channel. A huge part of this game is discussing and working together to sort out who the Imposter(s) are. Discord has all the features we need.
You will play the game on iOS and take part in discussions on your Mac.
I Have a PC
Download Steam. Think of it as the app store for computer games. It's free. Start Steam, search for, and download Among Us. The game is $5 and made by a group of 3 people. Worthwhile giving them our support. If you don't want to pay $5, download the app from the Android or iOS app store and follow the Mac or Mobile instructions. Next, use this link to join and download Discord. A huge part of this game is discussing and working together to sort out who the imposter(s) are. Discord has all the features we need.
I Only Have Mobile Devices
iOS: I had some luck running Discord and Among Us at the same time on my iPad. But, the game does require a lot of back and forth, muting and unmuting, etc. so I suggest using two devices — one to play on and one to chat on. Read through the Mac and PC instructions above and I think you should be able to put it all together. If it were me, I'd put Discord on my iPhone and run the game, Among Us, on my iPad.
Android: You are on your own. I just don't know. But I bet you could use a combination of the instructions above to figure something out.
2. Pregame
I have the game installed and have joined the Discord channel
I recommend going through the "How to Play" tutorial in the game and then trying out the "Freeplay" mode. Freeplay allows you to roam around the map and do a few tasks so you can get a feel for things.
When the time comes and we are ready to play, you will select "Online" mode and be given three choices: Host, Public, Private. You will select private and enter the code for our unique game. Codes can only be generated at the time of the game so the channel codes will be placed in the Discord channel as we go.
3. Gamin'
Obviously, feel free to setup a game whenever. If you let me know I will add it to the scheduled games at the top of this page. Or, even better, just drop a line in the Discord if you are looking to round up some people for a game.
This game has really only one rule: That your microphone be muted during the round and only be unmuted during discussions. Other than that, lie, play dumb, evade, deny, whatever it takes.
The game is made up of Imposter(s) and Crewmembers. The objective is simple for each side. Imposter(s) are to kill all the Crewmembers and not get caught. Imposter(s) win when everyone is dead. Crewmembers win when their tasks are complete or they have voted off the Imposter(s).